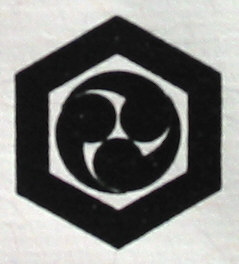 JAPANESE PRINTS
A MILLION QUESTIONS
TWO MILLION MYSTERIES
Ukiyo-e Prints
浮世絵版画
Port Townsend, Washington
Kobayashi Kiyochika
小林清親
こばやしきよちか
1847-1915
Series:
Long Live Japan - 100 Victories, 100 Laughs
日本萬歳 - 百撰百笑
Title:
"Making Chinese Soldiers Shiver"
(Shinbei no hiyakasare)
Note: The Museum of Fine Arts, Boston says of this title:
"...this design utilizes a play on the meanings of hiyakasu, 'to chill' or 'to laugh at.' "
Publisher:
Although trimmed it is most probably
Matsuki Heikichi
Date: 1894-5
Condition:
Good color and backed.
Price: $120.00
Note: There are other copies of this print in the collections
of Waseda University, theRuth Chandler Williamson Gallery,
Scripps College, the Museum of Fine Arts, Boston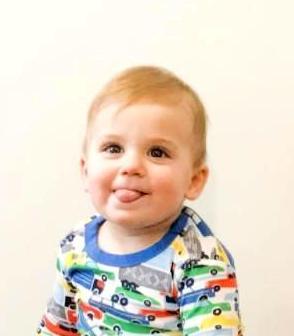 and the University of Pennsylvania Museum of Archaeology and
Anthropology.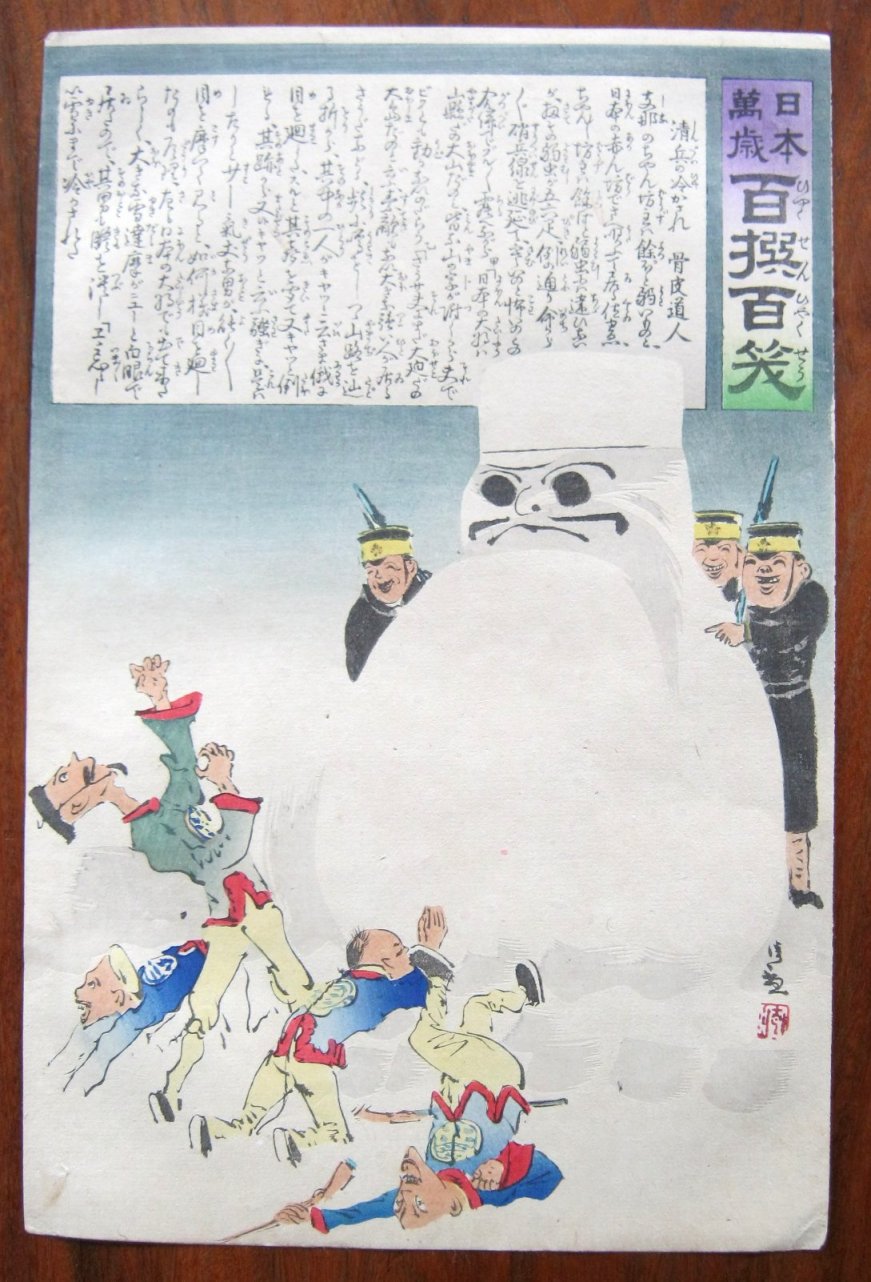 "During the war with China, as throughout most of his career, Kiyochika revealed two faces, one lyrical and one comic. The lyric impulse during this period was reserved for the triptych format, while the comic spirit found expression in a series of single-sheet color woodblocks entitled 'One Hundred Victories, One Hundred Laughs' (Hyakusen hyakushō). The publisher was Matsuki Heikichi, who was also responsible for the majority of Kiyochika's war triptychs.
The series appeared in two parts, with different prefixes to the main title. First came 'Long Live Japan: One Hundred Victories, One Hundred Laughs,' a total of fifty sheets that appeared from as early as October 1894 and on into the late spring of 1895. At this point a table of contents was issued listing the first fifty prints and announcing a change in the series title to 'Magic Lantern of Society: One Hundred Victories, One Hundred Laughs,' thus marking the end of the war. The series continued on into early 1896, although it is doubtful that the second set of fifty was ever completed."
Note: The title 'Hyakussen hyakushō' is a pun on the homonyms that can be read either as "One Hundred Selections, One Hundred Laughs" or as "One Hundred Battles, One Hundred Victories," a common phrase at that time.
Direct purchase may be made through check or money order
or by payment through PayPal.
Contact us if you are interested.