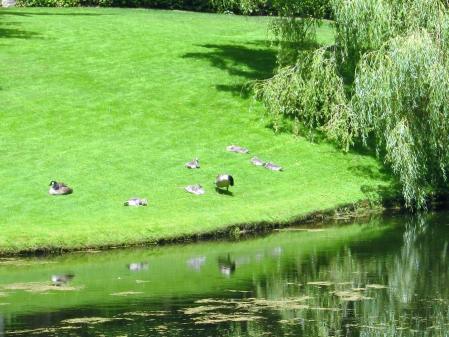 According to the Institut für Ostasienwissenschaften der Universität Wien the text reads:
sake wa kinshu de iroke made
yameru kokoro de mi o kiyome
hibi furu kabe nagamete kurashimasho
sore kan de mo nonde mo zazen mame
bonsan ga wachō e watararete
sorede hōbō hiromuru ten
shūshi o sā hiromeyo
Sake is not allowed nor are women
Let us purify our heart with a renouncing heart!
We shall live looking at the humble wall!
Biting and drinking small beans
the Zen monk came over to Japan
thereby broadening the heaven
Let us propagate our faith!