For those of you, like me, who did not know soba are buckwheat noodles. Zarusoba (笊蕎麦 or ざる そば) are boiled noodles traditionally served cold on a bamboo mat or shallow bowl.
Wanko soba ( 椀子蕎麦 or わんこそば) is a specialty of Iwate Prefecture which involves eating numerous small bowls of soba with a dipping broth which can be flavored in a multitude of various ways.
"Northeastern Morioka City is famous for a tournament it holds during hare no hi [special days] festivals. This tournament is called 'Wanko soba' is conducted by having participants see how many bowls of soba they can eat in a certain time., while an attendant fills the bowl a couple of bites at a time." Quoted from: The Folk Art of Japanese Country Cooking: A Traditional Diet for Today's World, by Gaku Homma, North Atlantic Books, 1990, p. 165.
Kake soba (掛け蕎麦 or かけそば) is buckwheat noodles in hot broth. "...served... with ingredients like fried tofu, vegetables and meat." (Quote from: What's What in Japanese Restaurants, by Robb Satterwhite, Kodansha International, 1996, p. 71) Today both kake soba and/or kake udon come with a bowl on the side of "...shichimi (a powdered mixture of seven spices, including cayenne pepper), but it is rather spicy so be careful." (Ibid., p. 72)
Mori soba (盛り蕎麦 or もりそば) "...here the noodles are piled on bamboo screens. The plain noodles are dipped in a cold broth with scallions and green Japanese horseradish (wasabi)." (Ibid., p. 71)
Jim Breen's web site defines mori soba as "soba served in a shallow steaming basket."
Te-uchi soba ((手打ち蕎麦 or てうちそば) are hand-kneaded. This is more important in modern times to stand in distinction from machine made noodles. "Some of the better restaurants serve only hand-kneaded... soba, which is prized for its texture (slightly rougher and more uneven than machine-made soba)." (Ibid. p. 72)
Tanuki soba (狸蕎麦 or たぬきそば) are tempura soba (天麩羅蕎麦 or てんぷらそば). (Ibid., p. 73)
Kitsune soba (狐蕎麦 or きつねそば) is topped with fried tofu. (Ibid.)
Tsukimi soba (月見蕎麦 or つきみそば) or moon-viewing soba made with raw eggs and seaweed. (Ibid.)
Nishin soba (鰊蕎麦 or にしんそば) is a dish of the noodles topped with a broiled or boiled herring. (See the image below shown courtesy of Nightshadow28 at http://commons.wikimedia.org/.)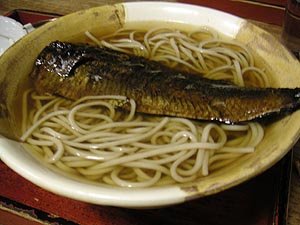 Cha-soba (茶蕎麦 or ちゃそば) which is a form of soba made with the addition of green tea.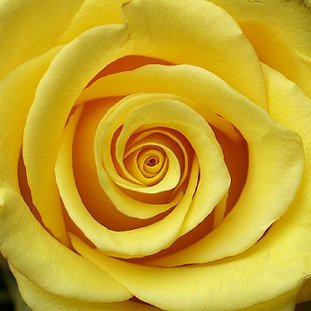 Below is a picture of cha soba posted at Flickr by punzy.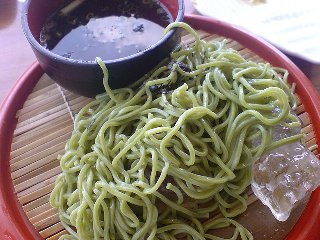 Yomogi-soba (蓬蕎麦 or よもぎそば) is soba made with mugwort.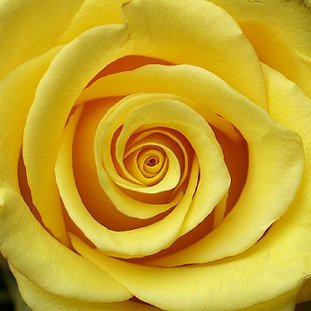 It is bright green with a slightly bitter flavor.
Toshikoshi soba (年越蕎麦 or としこしそば) is "year-crossing" soba eaten on the eve of a new year and intended to bring long life. Its udon counterpart "...is called tsunagi udon (or tie), udon meant to symbolize tying the old and new years." (The Folk Art of Japanese Country Cooking: A Traditional Diet for Today's World, p. 51)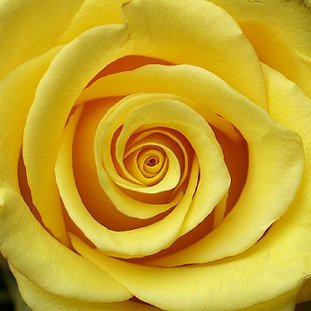 Jinejo soba - buckwheat soba made with a mixture of wild mountain yams. It is light brown and said to be sturdier than other soba.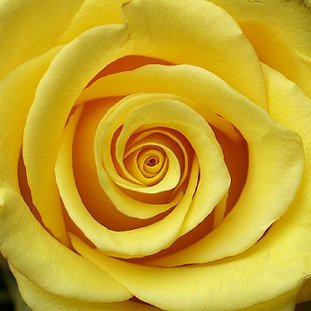 Lotus root soba is lighter in color and is made by adding dried ground lotus root. It takes on its flavor.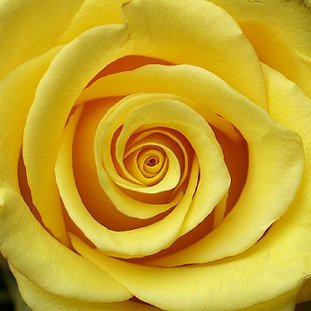 Ito soba is thin like angel hair pasta.
And there seem to be plenty of other soba dishes.